This is Dillion U.S.A.
We are an independently owned company.
We are not affiliated with Dillion guitars in Canada !
We only warranty guitars that are sold in the U.S.A.
We make high quality recreations and variations of the worlds most famous vintage guitars. We also make vintage basses and acoustic / electric guitars
lap steel and custom mandolins as well.
We offer a large selection of left hand instruments.
If you have any questions please feel free to email John Dillion at
DILLIONGUITARS@AOL.COM

EFFECTIVE IMMEDIATELY
All Guitars leaving the DILLION USA factory will have the following on the back of
the headstock "MADE FOR DILLION U.S.A."
We hope this will help alleviate any confusion.

If you own a Dillion guitar I would like to hear your thoughts
Post them at http://dillionusaguitars.freeforums.org/


Thanks for all your support.
John Dillion.


We are proud to announce that the amazing Glen Campbell donated one of his Dillion guitars
( the " Black Stallion " )
to the Country Music Hall of Fame in Nashville.
How cool is that! Thanks Glen.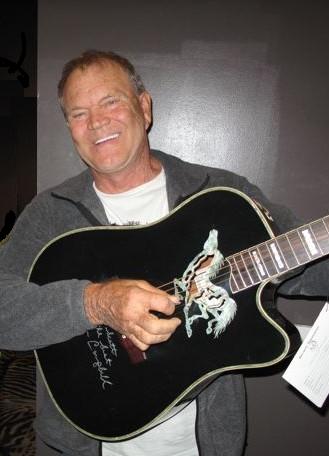 Click here for more pictures