About us
For information on Dillion Guitars, please email us at Dillionguitars@aol.com
© 2014 Dillion Guitars
---
| search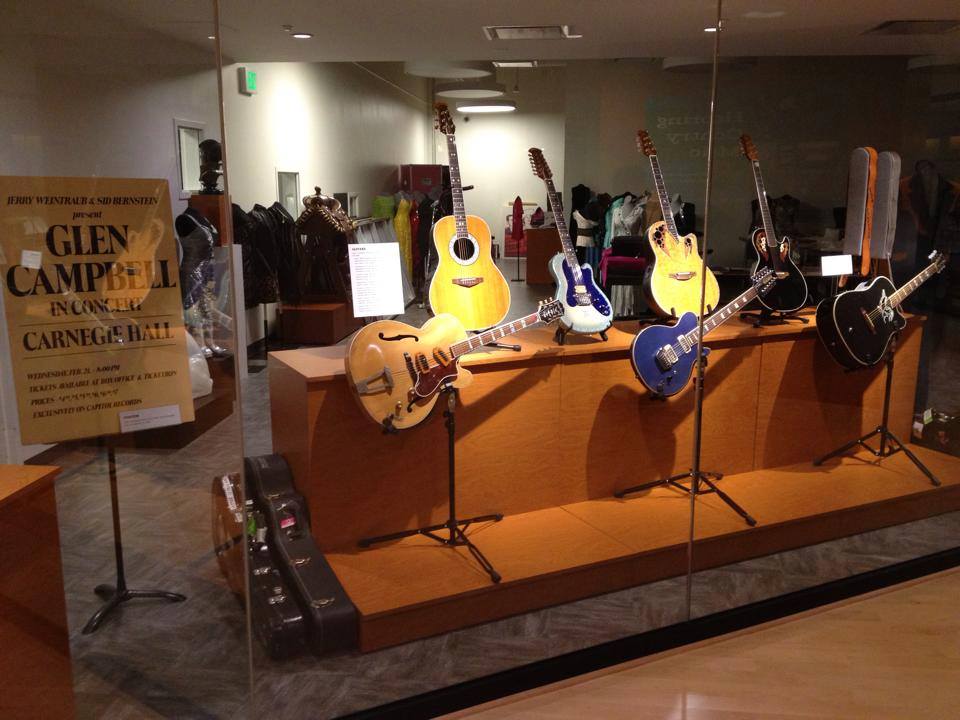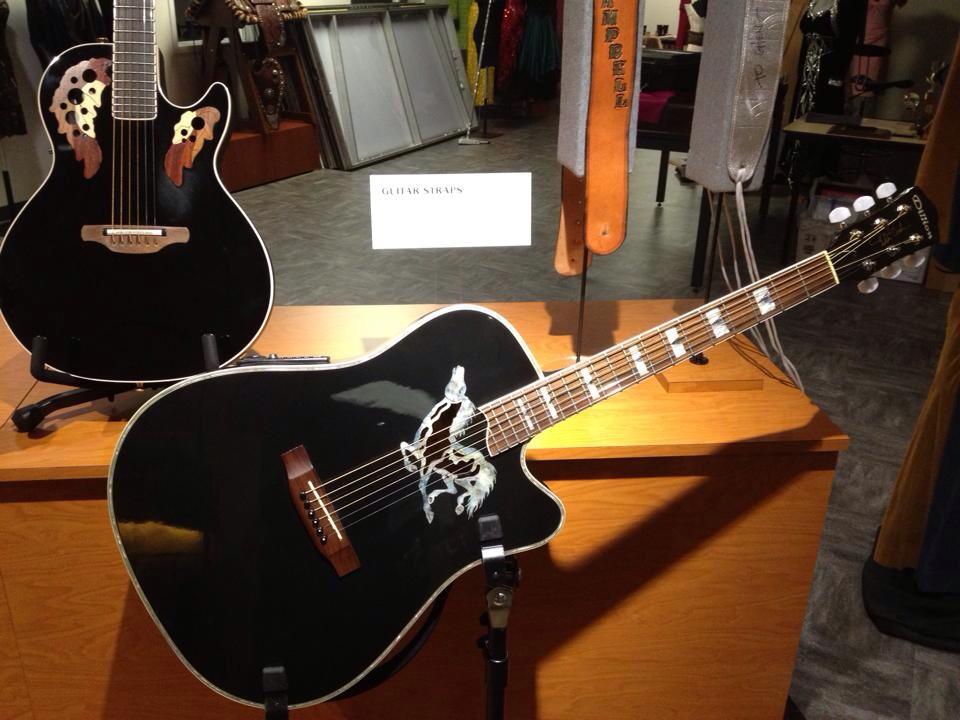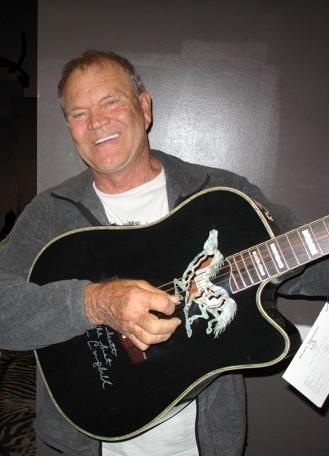 GLEN CAMPBELL
Birth: 1936-22-04 | Birthplace: Delight, Arkansas
Inducted: 2005
Born into a sharecropping family near Delight, Arkansas, on April 22, 1936, Glen Travis Campbell rose to national prominence in the late 1960s on the strength of a string of pop and country hits and a CBS-TV series, The Glen Campbell Good-Time Hour (1968-1972). A top-flight Los Angeles session guitarist and vocalist for several years, he assisted such talents as Ricky Nelson, Frank Sinatra, Merle Haggard, and the Beach Boys in the recording studio. He also made records of his own, including two albums with Tut Taylor and the Dillards, as the Folkswingers, and an album with the Green River Boys titled Big Bluegrass Special.
Campbell was just beginning to hit as a singer on Capitol Records when his network TV show made his smiling face a household item and also gave national exposure to John Hartford, Jerry Reed, and many country guest stars. Although Campbell preferred to call himself a "country boy who sings," rather than a "country singer," the country music industry thoroughly embraced him. As his records climbed the country charts, country radio stations spun them for eager listeners.
Campbell was named CMA Entertainer of the Year and Male Vocalist of the Year in 1968, and he hosted the 1972 CMA Awards telecast. Campbell's TV show and his enormously successful crossover hits such as "By the Time I Get to Phoenix," "Dreams of the Everyday Housewife," "Gentle on My Mind," "Wichita Lineman," "Galveston," and "Try a Little Kindness" broadened country's popularity—especially among younger audiences. In doing so, Campbell helped to increase the number of full-time country radio stations, thus strengthening the broadcasting infrastructure essential to the success of country recording artists, record labels, songwriters, publishers, and show promoters.
Other hits came after Campbell's TV show ended, including "Rhinestone Cowboy" (1975), "Southern Nights" (1977), "The Hand That Rocks the Cradle" (1987, with Steve Wariner), and "Still within the Sound of My Voice" (1987–88). Campbell also has recorded popular duets with Bobbie Gentry, Anne Murray, Rita Coolidge, Tanya Tucker, and Mel Tillis. To date, he has placed seventy-five songs on the country charts, thirty-five of which crossed over to the pop market.
Campbell's Rhinestone Cowboy: An Autobiography was published by Villard Books in 1994.
—Biographies compiled by John W. Rumble, Senior Historian, Country Music Hall of Fame® and Museum.


Read more:

Glen Campbell


Follow us:

@countrymusichof on Twitter

|

countrymusichof on Facebook