Guitars from the USA Custom Shop
Check out Kid drew and a new Dillion "Lady Distress"

http://www.youtube.com/watch?v=YotHtl_q9OI
Copy and paste this link.
DILLION'S " Lady Distress"
Model ----- DLD 308 and 408 US
Made in March & April 2008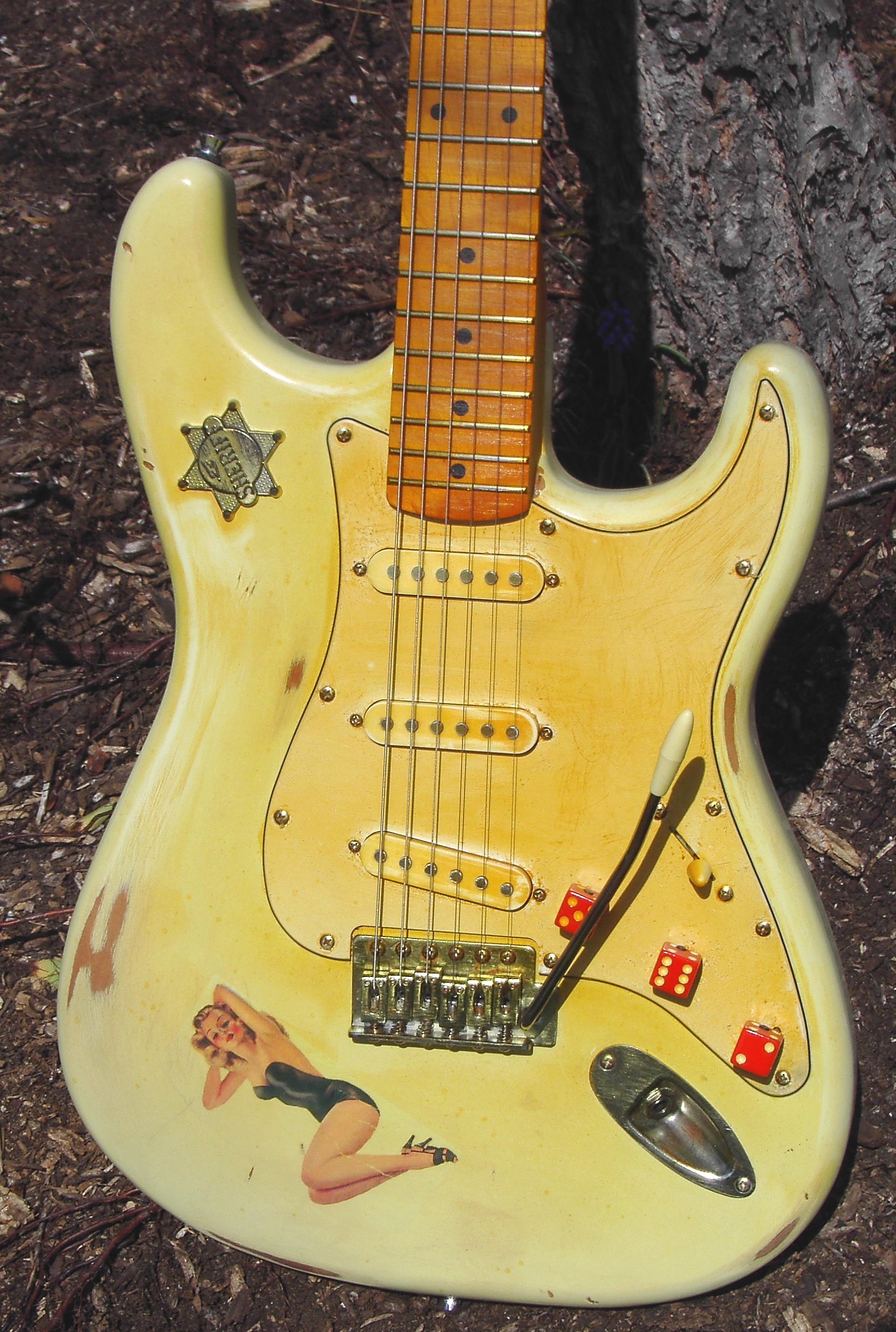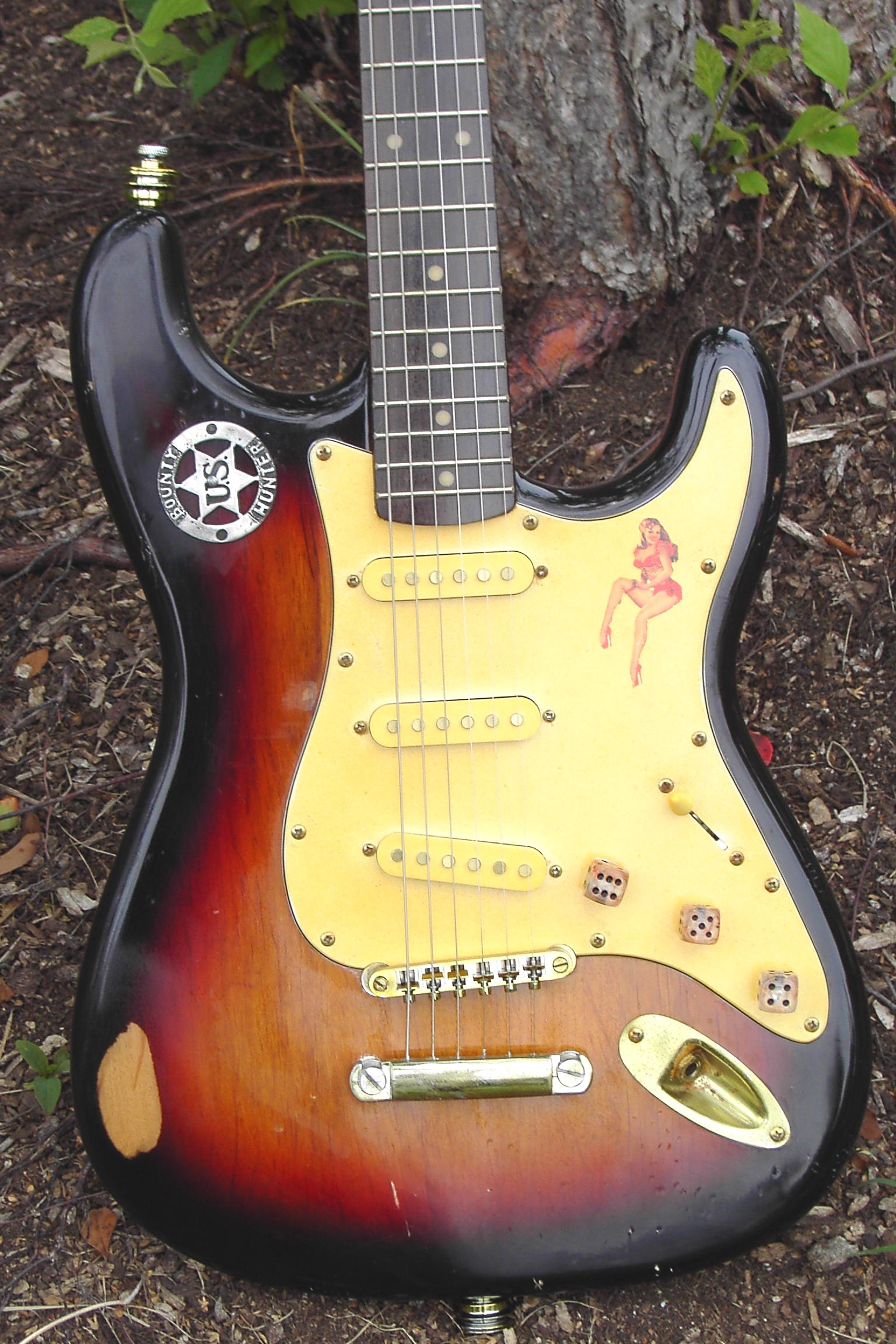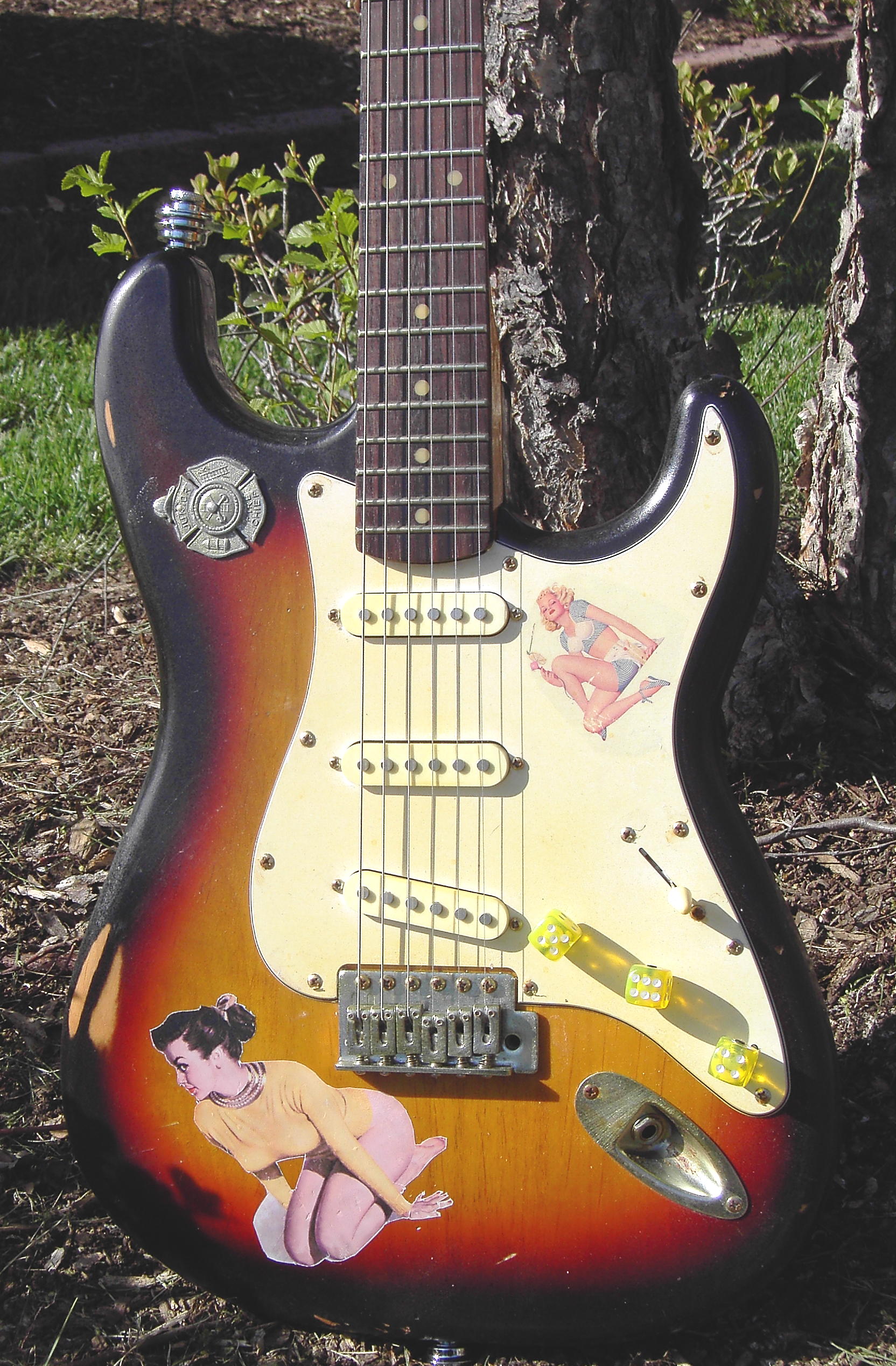 Antique white Sea Weed Green 3 Tone sunburst
These guitars are one 1 of a kind and fully hand aged
with a solid alder body a custom pickups
Grover 15 to 1 ratio gears & hand aged hardware.
They have a hand honey lacquered distressed neck with
dice knobs, deco ladies and deputy's badge.
Each guitar comes with a certificate of authenticity,
Strap locks, tweed strap and deluxe tweed case.
LIST PRICE $1350.00 --------- Made by request only.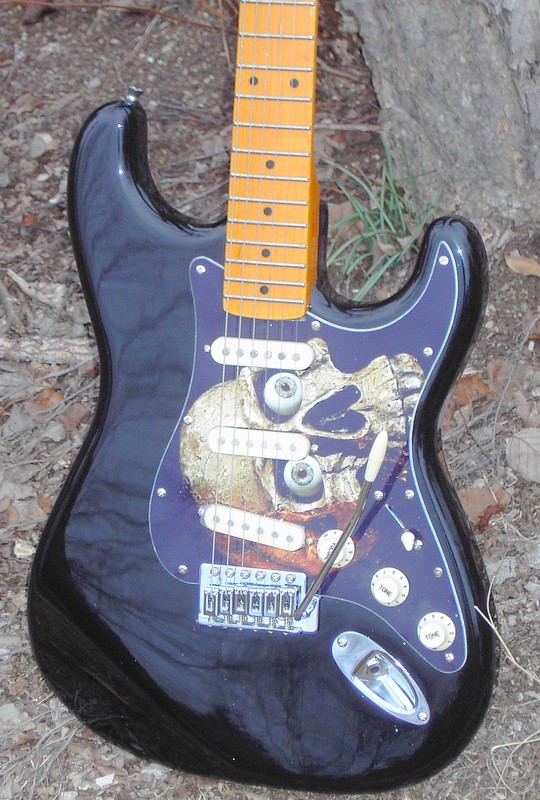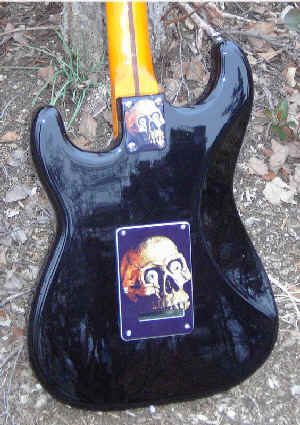 The Dillion Skrat